Professional Insight has extensive experience managing and investigating professional misconduct.
Independent Investigations
Policy and Process Development
Independent Investigations
We do workplace and professional conduct investigations. We have successfully conducted investigations in a number of sectors including:
Education
Social Services
Health
We are experienced, professional and licensed investigators. Our investigators are enrolled Barristers and Solicitors of the High Court and hold a Private Investigator licence.  We work across a number of legislative and policy frameworks and can provide in depth investigations and findings. We are particularly experienced in working with teachers and Boards.
Comment from Central North Island Secondary School Principal:
'The Board thought the report was fantastic"
'Very happy'
'Loved the way they took each bit of evidence, triangulated it and applied it to the relevant Codes or policies'
'Well worth it'
See "What happened" article published in Human Resources – Summer 2022 (Vol 27 No 4) Leadership for tomorrow's HR professional by hrnz.magazine – Issuu
Policies and Procedures
We have worked with a number of New Zealand Regulators and other organisations to develop policies and procedures. Our expert team of policy and business analysts can help you review and/or develop procedures.
Courses
Our experience means that we can deliver an in depth learning experience and provide professional development based on real New Zealand examples and scenarios. Our New Zealand legal experience means that we are familiar with relevant case law and will use this knowledge to illustrate a range of professional misconduct concerns across various disciplines. We can provide clear and practical tips on how professionals can keep themselves safe.  
Our courses can be delivered online or in person. We also deliver professional development courses on site.
Professional Boundaries
how to manage relationships and communications professionally
Principles of Conducting an Investigation
key concepts to consider before and during a professional conduct investigation
Being on a Professional Conduct Committee/Complaints Assessment Committee
what are the responsibilities and duties of a Committee member
principles and processes of professional conduct investigations
robust decision making
Contact us now to find out more and join the waiting list for a course.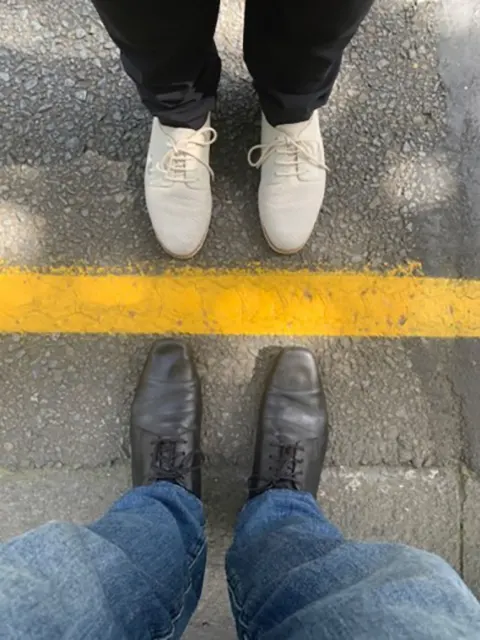 Upcoming Courses
Professional Boundaries – the do's the don'ts and in betweens
Bookings now open for a half day course (online) on Tuesday 20 February 2024 (9.30am – 12.30pm). The course covers:
What is a profession?
What is a professional boundary?
What happens when a boundary is breached?
What are the impacts of a breach?
Where are the dangerous areas?
Where is the edge – including scenarios for group discussion?
Social media – why is this so risky?
Tips on how to keep yourself safe online
Your professional responsibilities – including duty to report
How do you recognise if you (or someone else) might be breaching a professional boundary?
What to do if you have concerns about yourself or another teacher?
See "Let's talk about Professional Boundaries" article published in New Zealand Principal June 2022: NZ Principal Magazine Term 2 2022 by NZ Principal Magazine – Issue
Comments from teachers who recently attended the course:
"Thanks for the course – it's the best I have done in years"
"I very strongly recommend this course especially for the people who are new in profession"
Belinda (Bindy) Tatham
Senior Investigations Manager
LLB;BCom
Bindy is an enrolled Barrister and Solicitor of the High Court (admitted to the Bar in September 2000). She graduated from the University of Otago with an LLB and BCom (Finance) in May 2000.  Bindy has practised as a commercial lawyer (Wellington and Dunedin) and in-house lawyer (Wellington).
Bindy holds a Private Investigator licence granted by the Private Security Personnel Licensing Authority and is an experienced investigator.  Her investigation experience has been focussed on professional regulation and most recently she has provided legal advice to investigators.
Bindy took time out of the workforce to raise her three daughters. Following this she was contracted as an investigator for the Veterinary Council, Social Workers Registration Board and the Teaching Council of Aotearoa New Zealand.  Bindy most recently worked as an in-house lawyer at the Teaching Council.
Rachel Kent
Senior Investigations Manager
BSW; LLB (Hons)
Rachel is an experienced investigator, enrolled Barrister and Solicitor of the High Court as well as a registered social worker. She holds a Private Investigator licence granted by the Private Security Personnel Licensing Authority. Rachel has a wealth of experience, particularly in professional regulation, doing investigations and providing legal advice to investigators.
Rachel began her career as a social worker and spent 13 years working in a variety of health and statutory settings including hospitals, health centres and community health agencies. She worked across the age groups (children, families, older people) and was a Needs Assessor for older people for a number of years.
Rachel then had a change of direction and studied law, graduating in 2009 with a Bachelor of Laws (LLB) with first class honours. She was admitted to the Bar in October 2010 and started working in Family Law. In 2012 Rachel then worked at the Medical Council and has since worked for a number of professional regulators including the Veterinary Council, Social Workers Registration Board, and the Real Estate Agents Authority. Rachel's most recent permanent role was in-house lawyer at the Teaching Council.
Rachel continues to work for a variety of professional regulators while also bringing up her two children. Rachel has been a lay member/convenor on Performance Assessment Committees for medical practitioners since 2013.
Jim Lindsay
Chief Executive Officer
CMInstD; MPhil; BSc (Hons); DIP Teach
Jim is an experienced independent company Director who works closely with the New Zealand Government to provide governance and security advice. Jim convenes and sits on a number of professional conduct committees for the New Zealand Medical Council, Pharmacy Council, Nursing Council and Real Estate Agents Authority.
Jim has worked within a number of Government Agencies as well as creating and developing private businesses. He is a recognised expert at delivering complex projects that involve multiple stakeholders.
Jim's expertise in governance and security means that he often leads large scale reviews of organisations' policies and procedures.
Jim has a background in Teaching and Teacher Education.